Jessica Bowman
Legal Administrator
Jessica Bowman supports the Wolk & Levine, LLP team as a Legal Administrator. She helps manage deadlines and calendaring, organizes client files, files court documents, and helps maintain the office. She also handles some reception duties and provides a positive experience for our clients and visitors.
BIO
Jessica Bowman graduated from Central Washington University with a Bachelor's Degree in Psychology and Law and Justice, and a minor in Political Science. For a combined five years after college, she worked at the  Washington State Court System as a Court Clerk at the Lower Kittitas County District Court and the Kings County District Court. Ms. Bowman clerked for judges of infractions, civil, and criminal matters, including those with defendants in custody.
Ms. Bowman is an advocate for domestic violence prevention and helped fund raise for the Washington State Coalition Against Domestic Violence. She hopes to get involved in a similar organization in California. In her free time, she enjoys attending sporting events, exploring new places in California, spending time with her friends, and visiting her family in her hometown of Seattle, Washington.
CERTIFICATIONS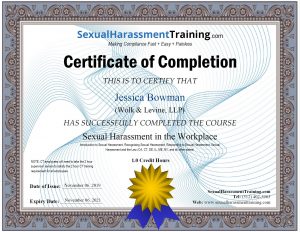 Let's discuss your case
We'd love to hear from you. Feel free to Contact Us or visit our Practice Areas page for more information about the services we offer.